Texas Brand Bancshares, Inc. is the holding company for Texas Brand Bank. Established in 2005, Texas Brand Bank was formed to provide local banking services to Garland and Dallas small businesses and local residents.
Our Financial Reports
Our Awards
BauerFinancial Superior Rating
We are proud to announce that BauerFinancial, Inc. has awarded Texas Brand Bank a 5-Star rating for superior financial strength. BauerFinancial is a nationally-recognized, independent, and unbiased organization that monitors and rates financial institutions based on factors which include profitability, asset quality, loan delinquencies, regulatory compliance, and reserves.
BauerFinancial, Inc., Coral Gables, Florida, a national independent bank and credit union rating research firm, has been reporting on and analyzing performance of U.S. banks and credit unions since 1983.
For more information on our 5-Star Rating, please visit BauerFinancial.com.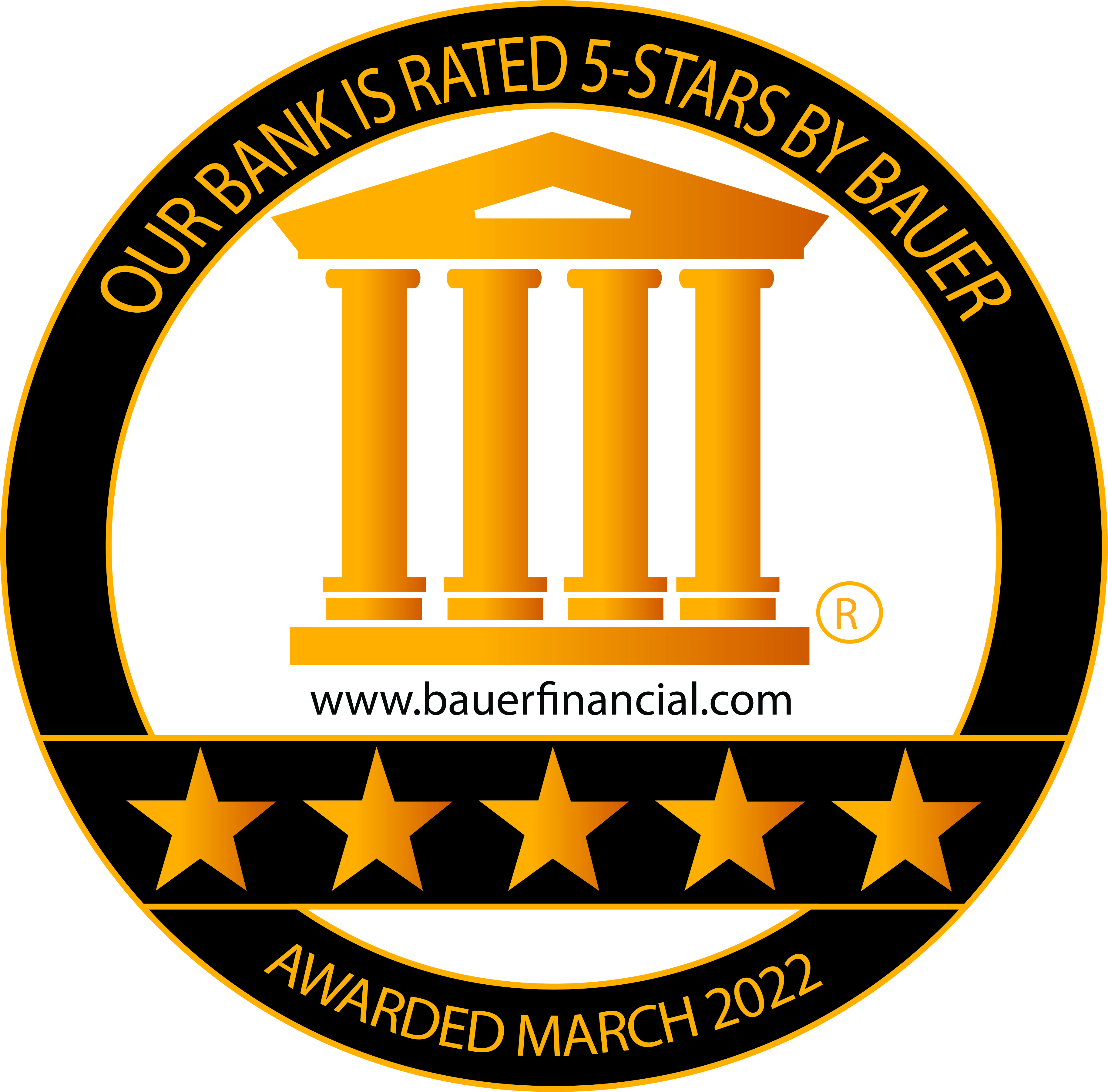 Rated A+ Bank for 2021 by DepositAccounts
DepositAccounts is an organziation that has grown into one of the largest and most comprehensive resources dedicated to rating the health and safety of FDIC insured banks. DepositAccounts has named Texas Brand Bank an A+ bank for the year 2021.